Effective charting and unique visualisations.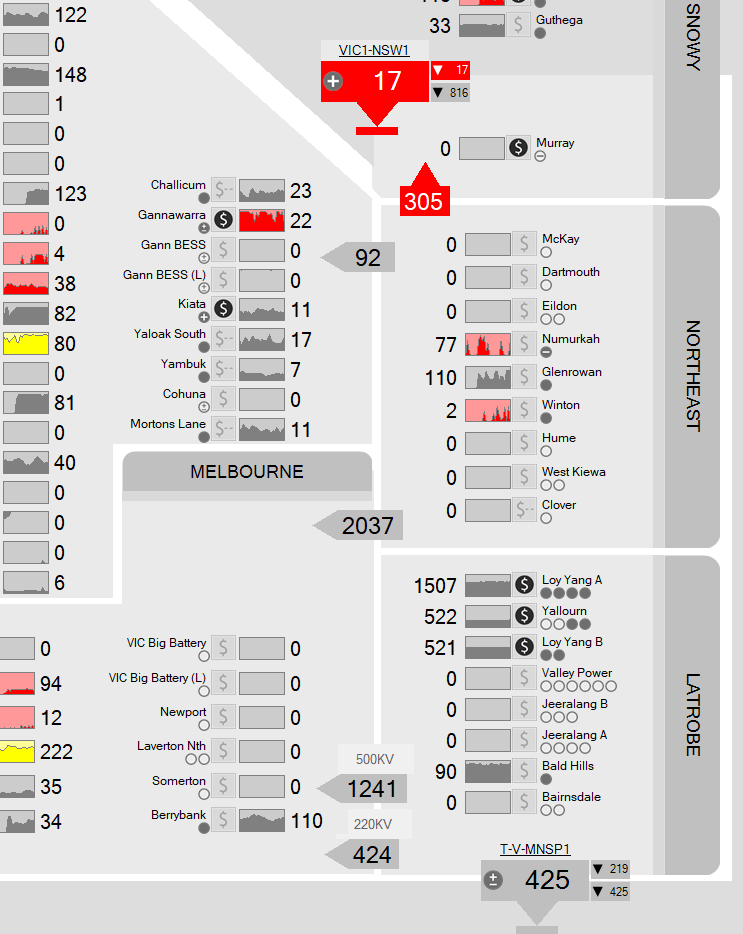 ez2view includes a large number of widgets that are specific to the constructs of the NEM. Some key examples of this include our live regional schematics, price displays, forecast convergence views and many others.
Linking key data for practical use
In our 20+ years of experience making NEM-specific software solutions, we've built tools and visuals that combine relevant data so that you can understand the relationships between metrics when analysing more complex market proccesses such as unit dispatch, constraint equations and bidding.
Point in time construction for forensic analysis

In ez2view you have control over time. By default all information is displayed in real-time, but with the click of a button you can switch to time-travel mode and set the clock to see what was happening for any historical dispatch interval since back to late 2010.
Drill-down links to explore detail
One key aspect of ez2view's design is built-in clickable hyperlinks that connect widgets - similar to what you would be used to using in a web browser. Having these context-sensitive links allows you to drill-in so that you can progressively gain more detail.
Flexible charting of time-series data
Customise your own time-series charts from a large historical database and publish them into the application so that you can monitor trends that are important to you.